Integration instruction for OpenCart

1. Download archive with the module from the page https://cent.app/merchant/modules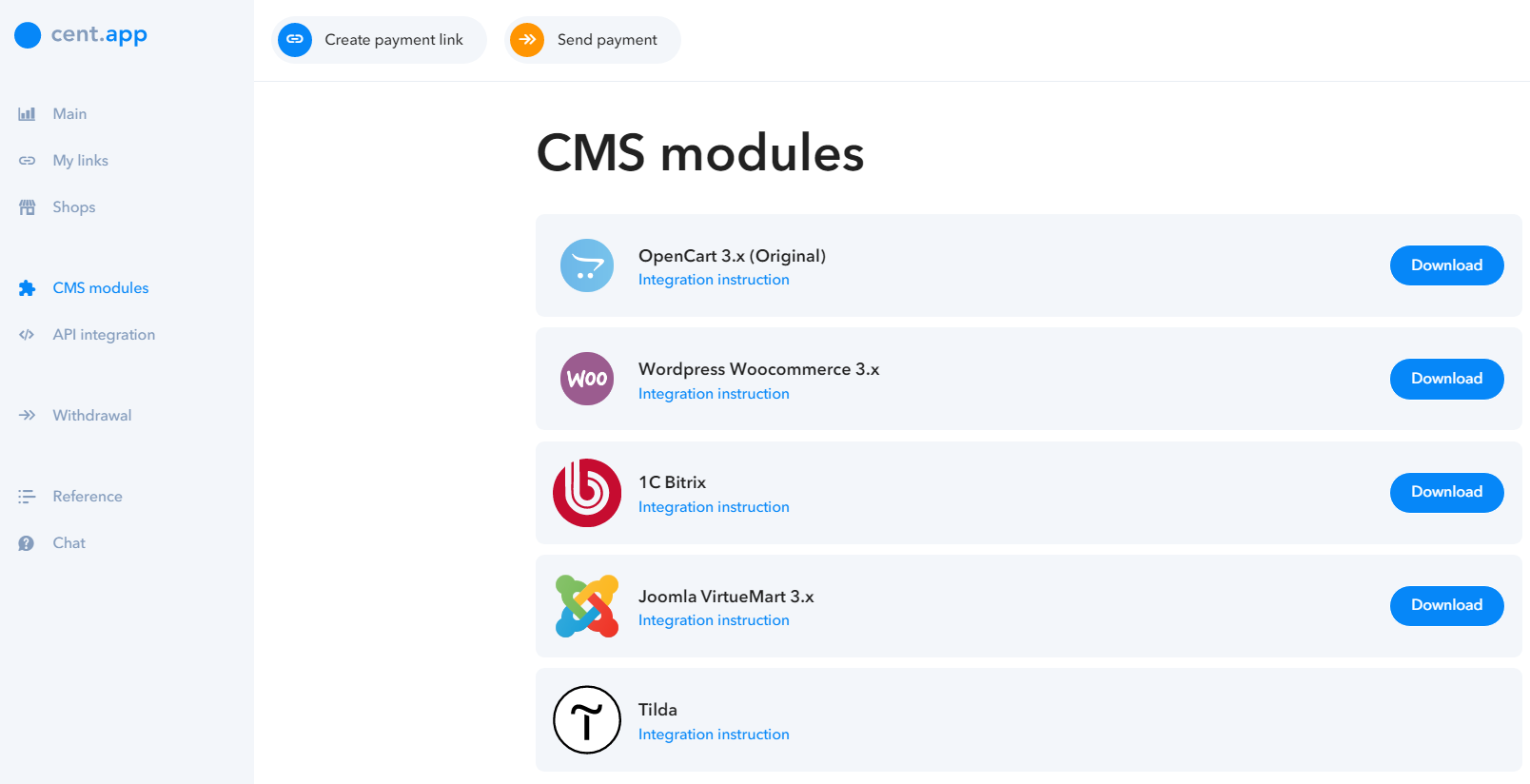 2. Open Extensions → Installer in control panel of your site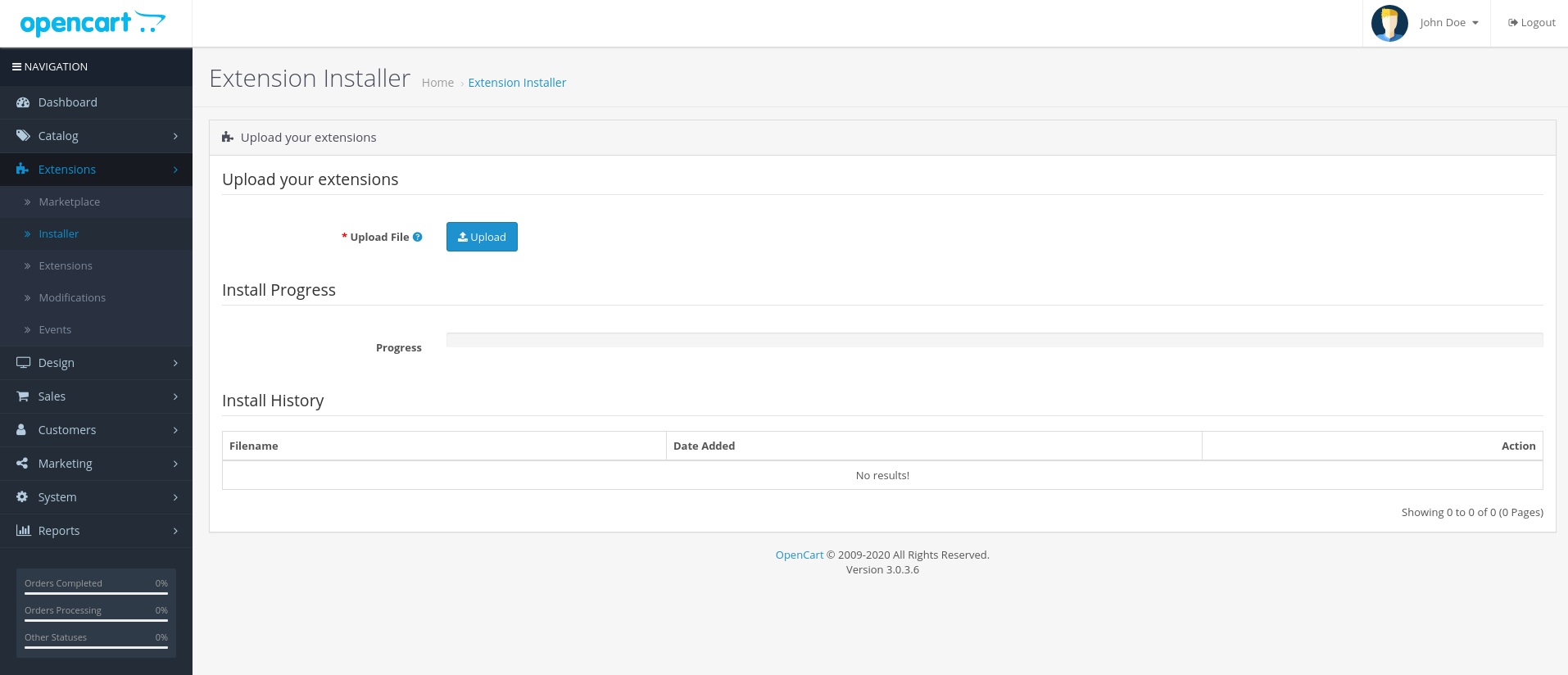 3. Select downloaded zip archive as setup file and install cent.app.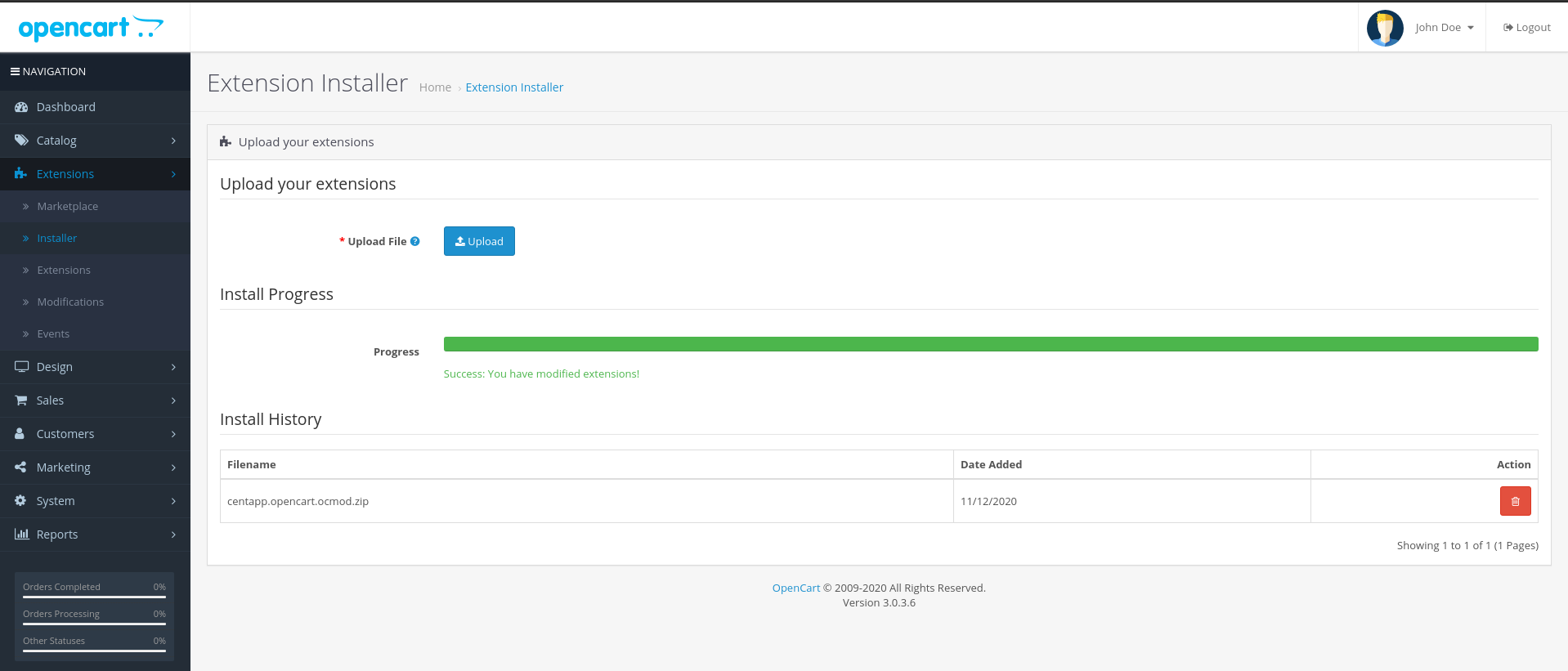 4. Activate cent.app extention on the page Extensions → Extensions and set type of extention as "Payments". After activation please press "Edit" button.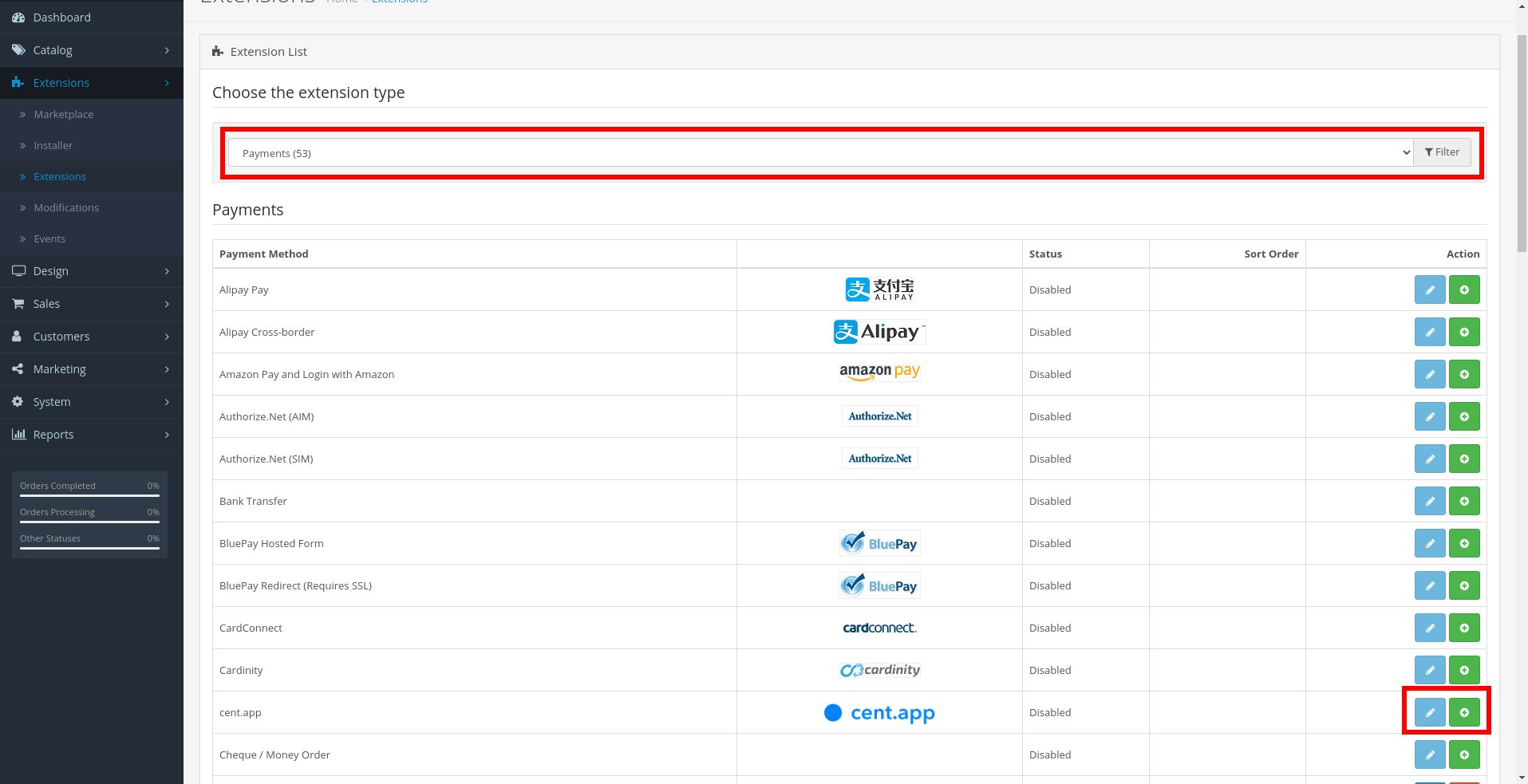 5. Enter API Token (you can find it on the page https://cent.app/merchant/api) and Shop ID (your can find it on Shops page inside cent.app control panel) and chage "Status" to "Enabled".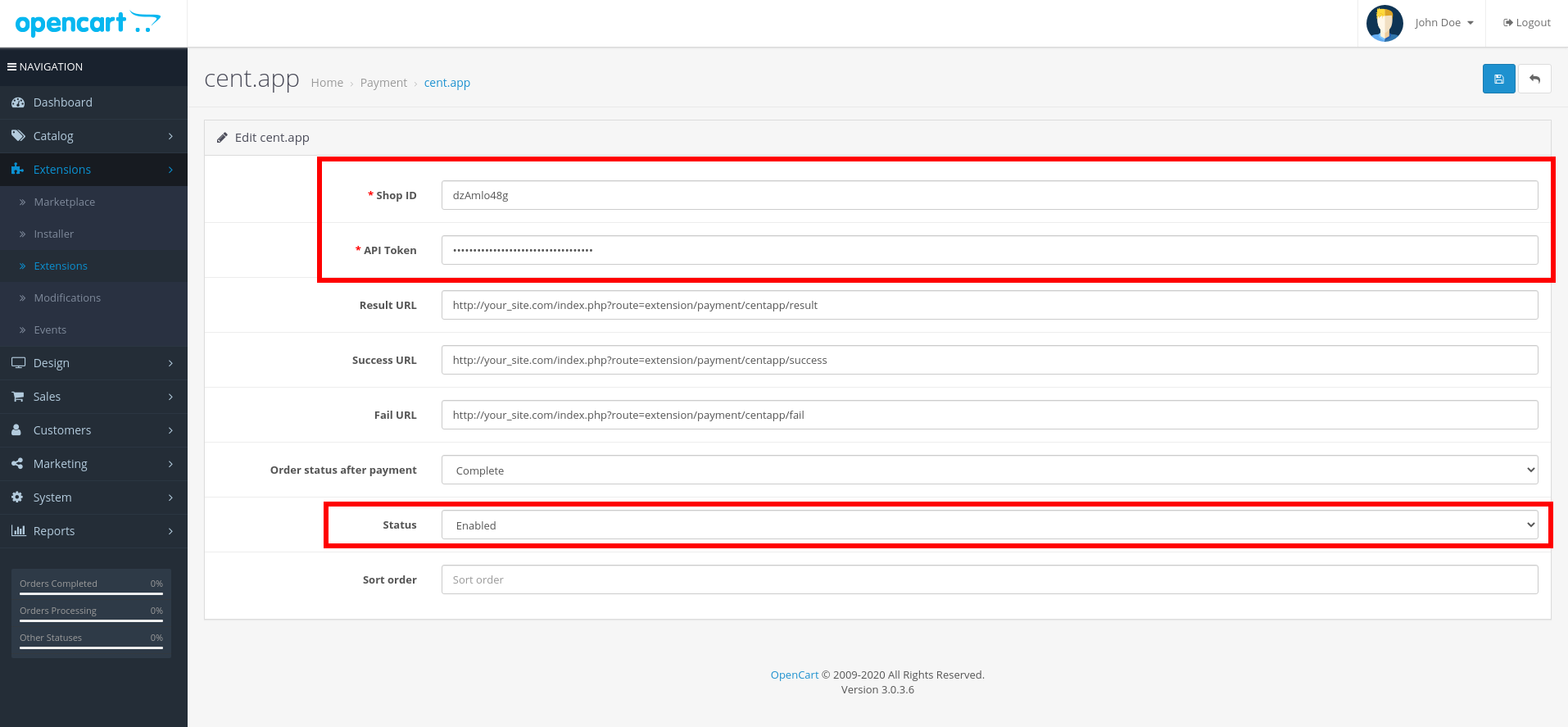 6. To edit your shop details, please, contact our support team in the chat.

Result URL: https://your_site.com/index.php?route=extension/payment/centapp/result
Success URL: https://your_site.com/index.php?route=extension/payment/centapp/success
Fail URL: https://your_site.com/index.php?route=extension/payment/centapp/fail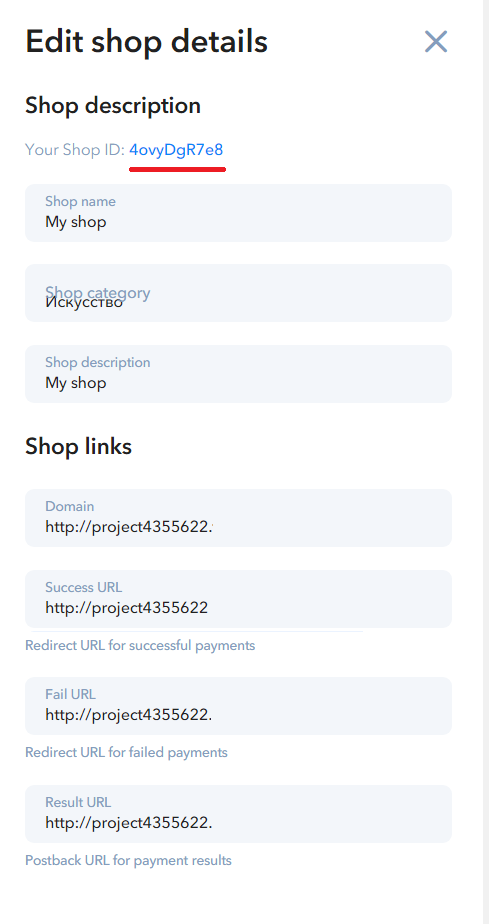 7. Now you able to choose cent.app on checkout page